Movistar - I Off You
A mobile app to stop you from looking at your mobile phone.
Advertising
,
Art Direction
,
Copywriting
,
A mobile app to stop you 
from looking
Smartphones make our lives easier.
But it can also complicate 
your relationship
Surprise your significant other for Valentine's Day
with a priceless gift:  

quality time at its best, 
with I Off You.
Available for iPhones and Androids in Spain.
Select your significant other from your phonebook,
and decide how long your romantic moment will last.
This gift is basically a remote control you're giving
to block your smartphone for that period of time.
 If you can't control your addiction,the most offensive robot
in the history of TV will scream up 
to 45 humiliating alerts.
Campaign:
Introducing I Off You
Campaign:
Ghost revisited
.
Download the app by tapping your app market button, 
and participate in a Twitter promo to win a romantic dinner.
We sent a QR code created with chocolate
to a few media to earn publicity.
During Valentine's day, we advertised I Off You
in one of the busiest squares in Madrid.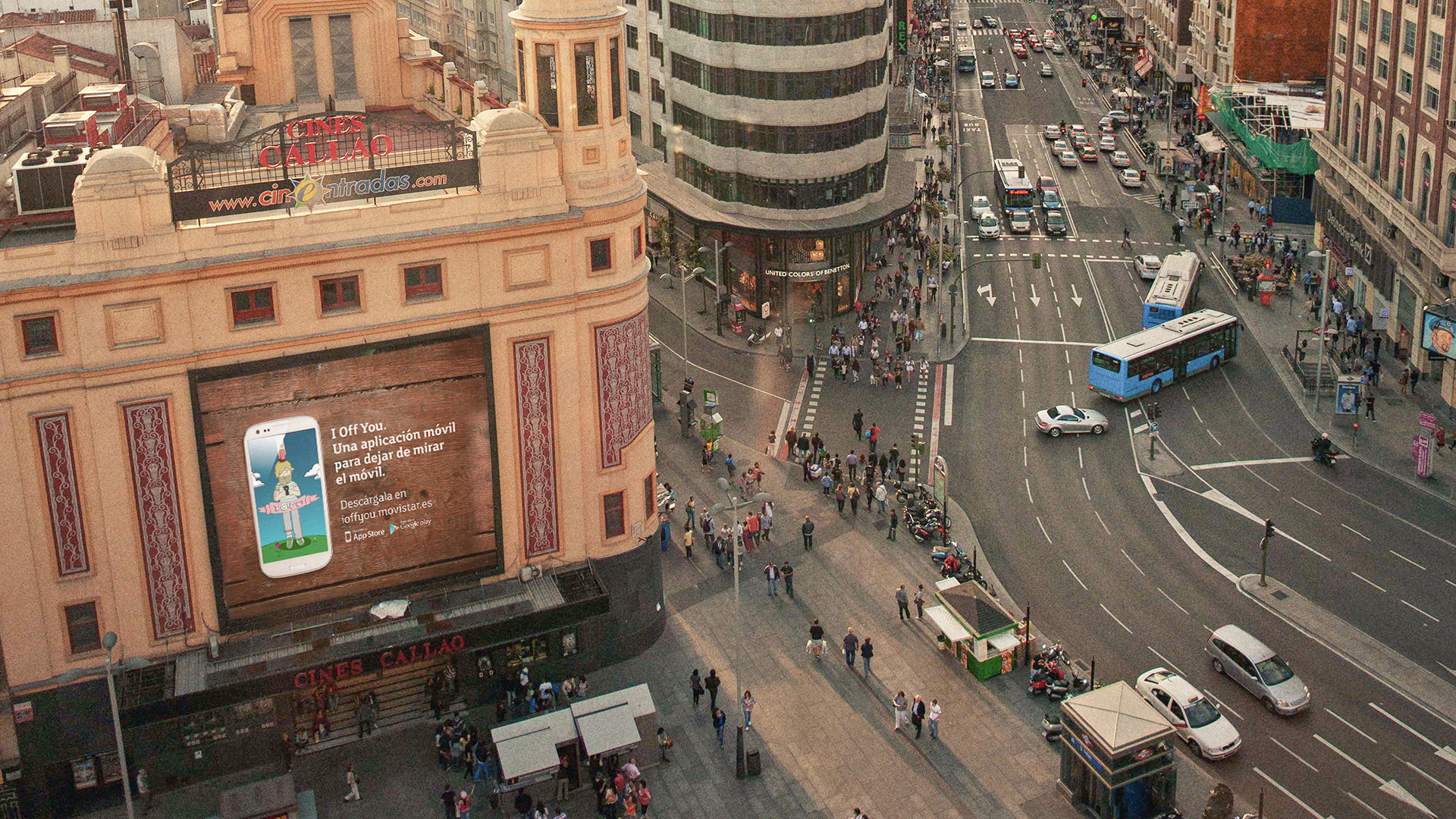 Every single screen and button of the App was illustrated
to enhance our friendly approach to a real problem.
Awards & Honorable Mentions:
Silver - Mobile campaigns @ El Sol '13
Bronze - Low-cost integrated campaigns @ El Sol '13
Silver - Mobile campaigns @ Inspirational '13
Bronze - Integrated campaigns @Inspirational '13 
In book - Best Idea @ 
CdeC '14. Spanish Creative Club
Contagious News and Trends - Q2/13 Issue 35